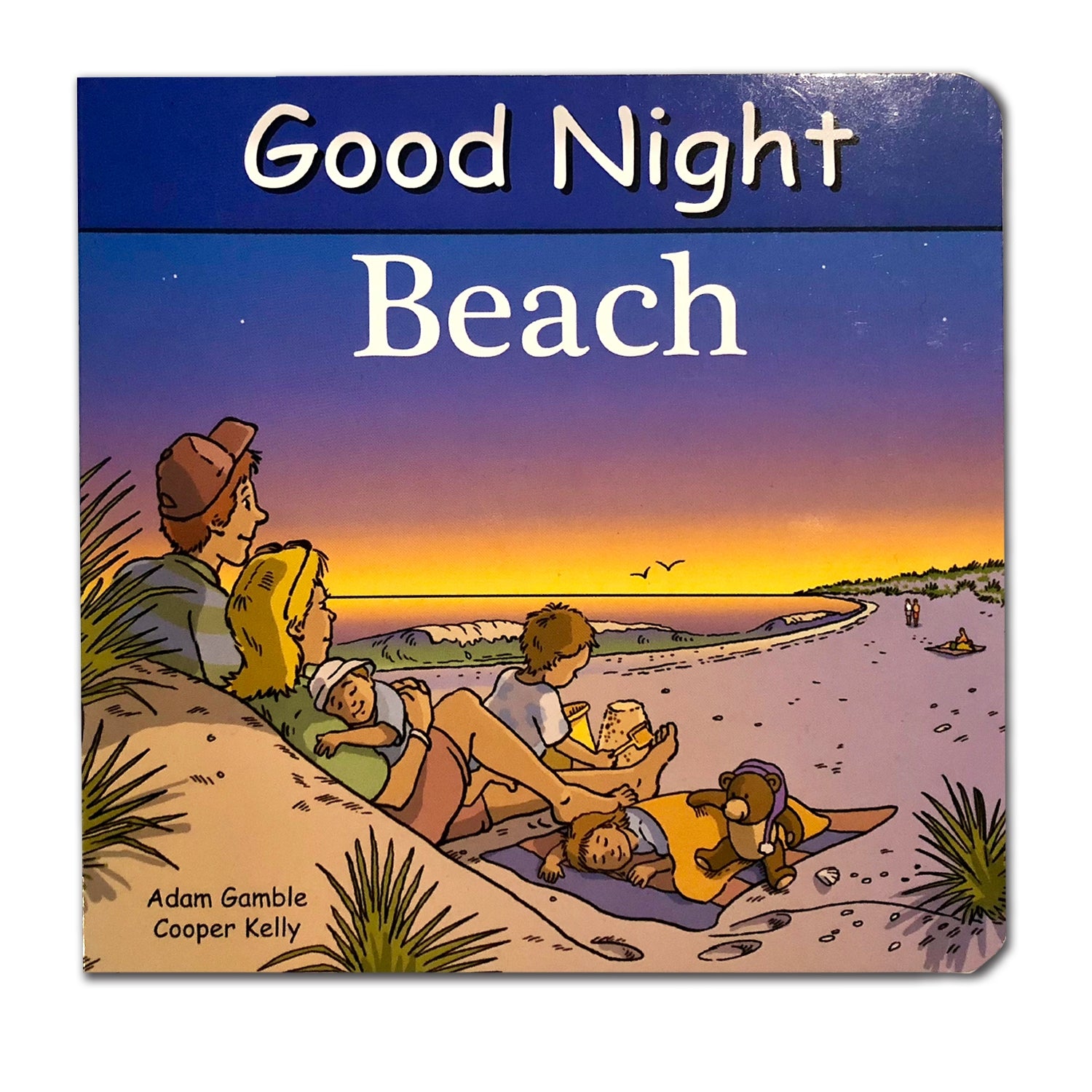 Good Night Beach Book
The beach, an iconic fixture of many children's summers, is artfully celebrated in this board book. Designed to soothe children before bedtime while instilling an early appreciation for the environment's natural wonders, the book features a multicultural group of people experiencing all that the beach has to offer. Rhythmic language guides children through the passage of a single day of fun at the seaside—splashing, playing in the waves, boating, fishing, identifying wildlife, and more.

Good Night Beach features building sand castles by the ocean, boating, swimming, exploring the seashore, waves, tidal pools, surfing, fishing, snorkeling, crabs, seagulls, picnics, campfires, sunsets, and more. Grab your beach ball and towel, it's that time of year again! This charming book guides little ones in discovering all the wonderful things the seashore has to offer.